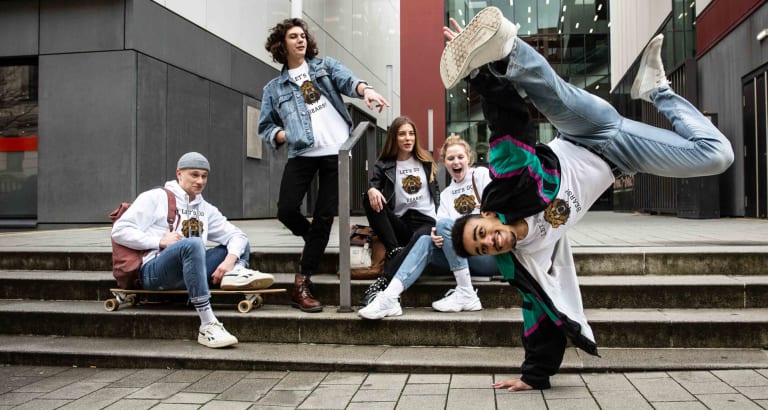 Now I've Had the Time of My Life
How to Print Custom Graduation and Class T-Shirts
As we approach graduation season, many people are looking to commemorate the occasion by creating custom Senior T-Shirts, either for their entire graduating class or for a select group of friends.
In this article, we'll walk through how to create a memorable graduation class design for your T-Shirts or Hoodies and showcase some designs that are free to use; whether just for inspiration or to speed up the process.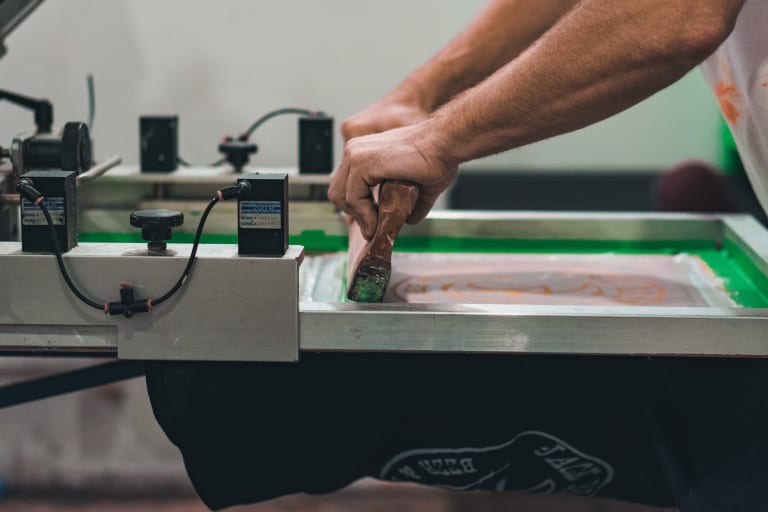 It's crazy to think how quickly the school year will be coming to a close. You're so close to the end, you can almost smell it... or is that 4 day old pizza sitting on your study table?
annnnnyway...
You made it, and in less than 2 months you will be walking across that stage to accept your diploma.
Just One. Last. Assignment.
Now is the time to start thinking about designing custom graduation t-shirts. Whether you're a high school or college student, custom graduation t-shirts are a great way to celebrate your achievement and show off your school spirit. Here are three helpful tips for designing a graduation t-shirt that you and your classmates will love.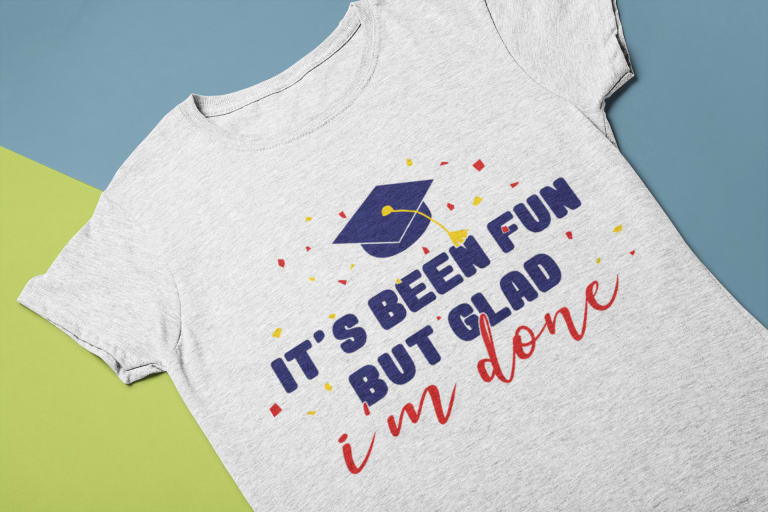 Keep it Simple - but Unique
When designing a custom graduation t-shirt, it's important to keep the design simple, yet unique. You want your design to stand out and be memorable, but you don't want it to be too complicated or busy. One way to achieve this is by using a simple graphic or logo that represents your school or graduating class. Consider incorporating your school's colors or mascot into the design to make it more personalized. Avoid overcrowding the design with too much text or graphics, as this can make it difficult to read and may not look appealing on a t-shirt. A memorable design will be easy to recognize and serve as a keepsake for the graduating class.
And don't worry if you don't have any fancy design software like Photoshop. Free options abound, like Canva, for creating really interesting and fun designs. You can also opt to use any one of our designs, like the ones shown below, for free! Use them as a jumping off point for inspiration, or simply add your class year and be done!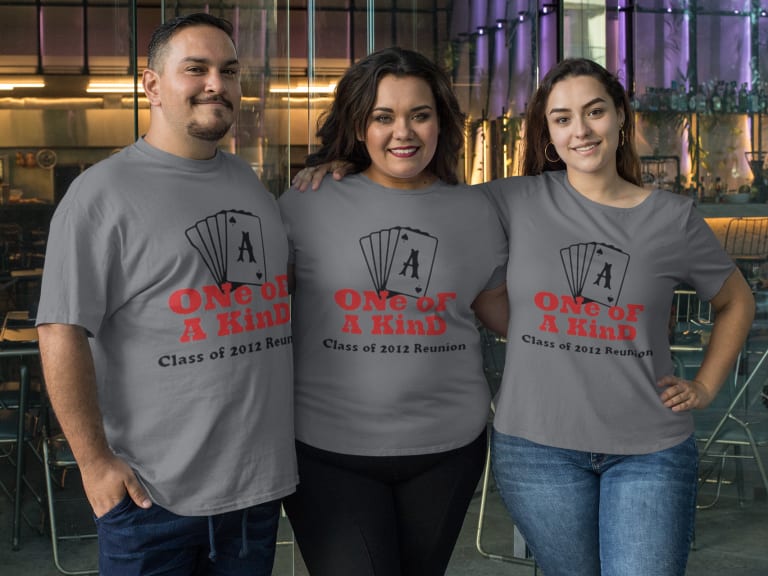 What's the Hook?
Think about the message you want to convey with your custom graduation t-shirt design. Graduation is a special time, and the t-shirt design should reflect the significance of the moment. You can include the graduation year or a motivational quote to inspire the graduating class. Additionally, you can use the t-shirt as an opportunity to celebrate the achievements of the graduating class and recognize their hard work and dedication.
In addition to these print types, TeamShirts also offers embroidery to customize clothing. Embroidery involves sewing the design onto the fabric using threads, creating a textured and durable finish. This method is particularly popular for customizing hats, jackets, or polo shirts, as it adds a professional and polished look to the garment. If you're looking for a classic and elegant way to customize your T-shirts or polos. Recent advances in embroidery machines have also made it possible to embroider gradients, which opens up a whole new world of embroidered logo design.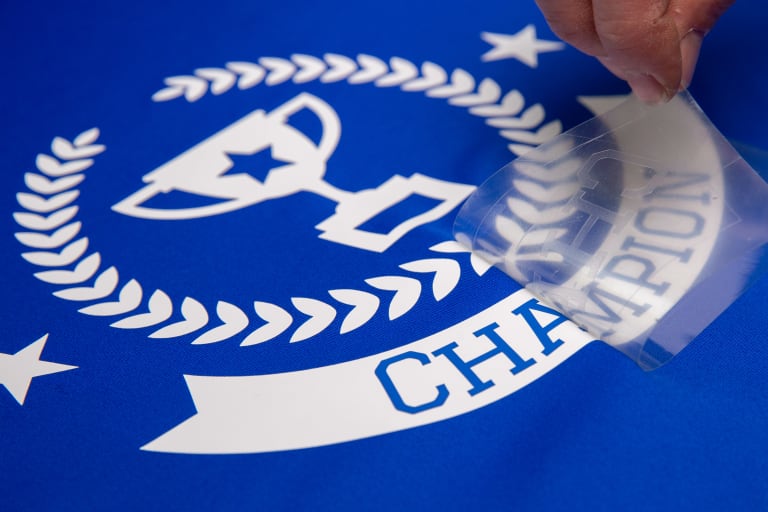 Choose Quality Fabrics
The type of t-shirt you choose is just as important as the design itself. At TeamShirts, we offer a variety of t-shirts, including Bella and Canva's unisex tri-blend t-shirts. These t-shirts are a great option for graduation t-shirts because they are comfortable, affordable, and unisex, making them suitable for all members of the graduating class. Additionally, if you're looking for a warmer option, Champion and Adidas offer high-quality hoodies that are perfect for wearing on colder evenings and showing school spirit with custom printed designs.
In conclusion, designing custom graduation t-shirts is a fun and exciting way to celebrate your achievement and show off your school spirit. By following these three helpful tips, you'll be on your way to designing a t-shirt that you and your classmates will love. Remember to keep it simple yet unique, choose high-quality fabrics, and be mindful of printing techniques. With a little creativity and some help from "TeamShirts", you'll have a custom graduation t-shirt that you'll cherish for years to come.
Start Designing Today

Excellent service and perfect…
Excellent service and perfect execution. The design tools available on the site worked perfectly for our needs. The products were delivered a day before we expected, and the quality is top notch. I would order from TeamShirts again.
Mel S

Quick and efficient and the team was…
Quick and efficient and the team was really helpful to get my logo just right on the shirts. The one issue was the colors were off for the different shirts we got, but they still look good.
Michael Hanks

Team shirt
Loved being able to design a customized football team shirt with my sons name and number on it! It arrived perfectly, fits perfectly, looks awesome and I'm so excited to wear it to his football games!
Ash

Intuitive quality
The website was very intuitive, and the responses to my questions by email were fast and respectful, and the shirts are far and above more quality than I expected.
Thomas C

Shirts were amazing
Shirts were amazing, arrived earlier than expected. Material of shirt was great.
Ana Alfaro
Excellent

4.5/5 based on 914 reviews