Frequently Asked Questions
Which printing methods do we use?
In order to achieve the best possible results in terms of printing quality, we select the most suitable printing technique according to the selected designs and products. Manually configurating your printing technique is therefore not part of the creation process. We however welcome all your enquiries and requests regarding techniques to be used. Should you rather have your products printed in a certain way, please inform our customer service ( or 1-833-395-0374).
The following printing techniques are available:
Digital Direct Printing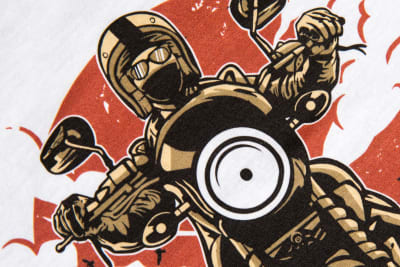 Print with computer-operated digital print. Colors are sprayed on and made durable with a hardener. The fabrics can still be felt when touching the design, although the feeling is smoother than when using digital transfer print and therefore more comfortable to wear. Hand-washing guarantees a bright print in the long term resulting in a relaxed "vintage look". The design looks a bit faded; don't expect brash colors. This technique is not suitable for prints on breathable products, since they require flex or flock printing.
Flex Printing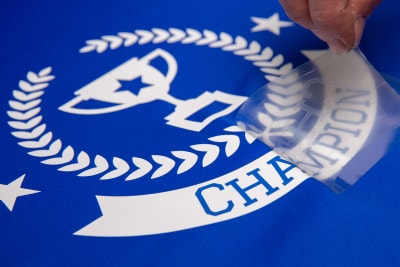 Flex is a printing technique where the design is cut from a coloured foil and then pressed onto the shirt under high heat. The printed colors have a slight shine to them and contrast extremely well with fabric. Tests have shown that the form and color of the flex print barely changes after 100 washes. It is made of a flexible and resilient material - even thin lines do not break. The design must be uploaded as a vector graphic.
Embroidery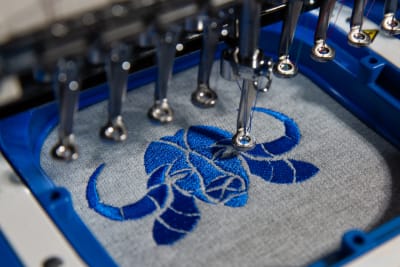 Here we still work with a needle and thread! The use of real thread makes your designs extremely durable and allows them to withstand intensive washing. The embroidery machine is equipped with 15 color threads and "sews" the colors of your design onto the product.
Every design is checked by our professionals and converted into an embroidery file. For this important step, we currently have to charge $24.90 each.
For embroidery, your design must meet the following criteria:
It must be a vector graphic (.svg, .ai, etc.)

Max. 8 colors and no gradients

Min. 1.5 mm line strength

It must not exceed 22.5 cm x 22.5 cm
Ideally suited for: classics such as polo shirts, caps, hats, hoodies, jackets and aprons
You are looking for another printing technique? We might be able to process your order via Spreadshirt's bulk service which offers a wider range of printing techniques. Contact our customer service for more information!