Awesome Discounts
Big discounts even for small teams. We have the best prices on team outfits.
Free Shipping
Your standard shipping is absolutely free of charge. Choose express shipping if you need it faster.
All-In-One
Graphics service, satisfaction guarantee, express shipping: We've got your back on any issue.
What Our Customers Have to Say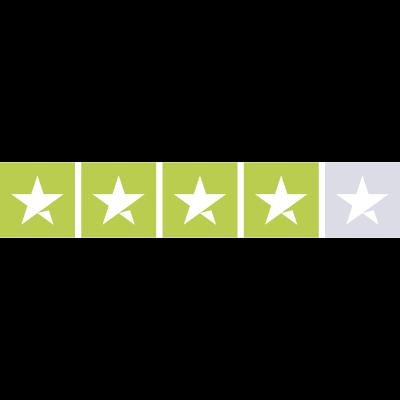 Everything was really good
Everything was really good. Creating and ordering was pretty simple and easy. The only reason I give it 4 and not 5 stars is because the product seemed alittle lower quality then I expected but it was good enough for me!
Jesse Huang

Fast service
Fast service, excellent quality, great price. Shirts were here in a blink - couldn't believe it. Website ez to navigate and upload art.
Bike Blade & Ball

Nice sweatshirts; arrived quickly
This was the second time ordering personalized items from this store. This time we ordered our team sweatshirts. First of all the quality was wonderful, they looked great, the price was good and best part they arrived so quickly!
Tiffany Gomez

We look so cool!
Our team is looking cool thanks to TeamShirts! REcommend 100%. Quality was great (soft, comfortable, great fit). The print was accurate and the order was exactly as requested. Affordable with fast easy shipping. Will definitely be ordering again. Thank you!
Marketing Dept!

The print didn't look good
The print didn't look good
Wilfredo Saune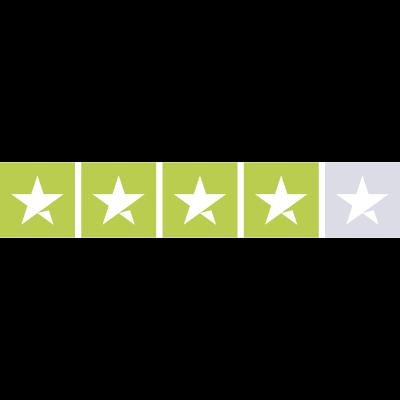 Very Happy With Our Order!
Overall very happy with my first ever order from this company! The hoodies are very comfortable and the inclusive sizing options have been a huge success. The only reason I didn't give a 5 is because the image did not come out as clear as we had originally though. The way it came out happens to work very well for our particular brand (a rock music school for kids) but I could see why other companies wouldn't prefer that. Otherwise I will definitely be ordering again at a later time. Thanks!
Michael P.
Want Your Custom Polo Shirts ASAP?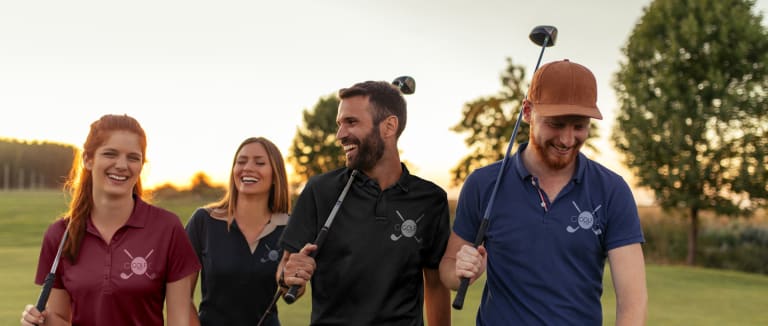 Sportswear
Our polo shirts are made from 100% cotton, making them super comfortable and durable for a full day on the golf course or riding. Custom polo shirts are the perfect way to show some personality and wear something unique while playing sports or looking to dress up your outfit a little. A versatile item like a polo shirt needs unlimited options for designs- made possible only with custom polo shirts! Upload your own designs or browse over 10,000 designs to find the right design or inspiration. For group or team orders, utilize our free design service to come up with the perfect logo for your custom polos.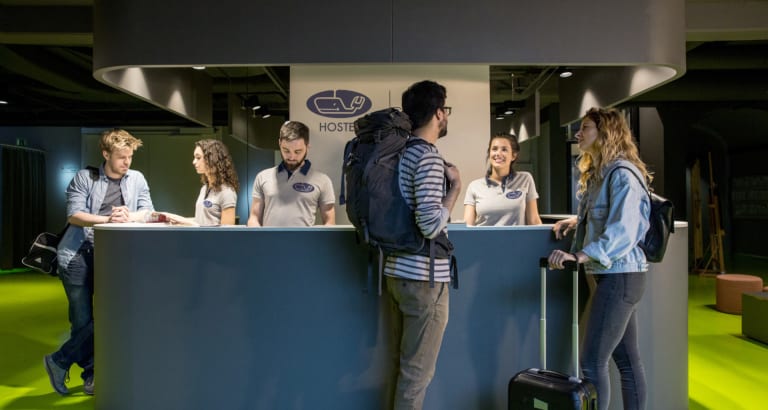 Corporate Clothing
Buy more, save more- design polo shirts for the whole team and recieve up to 60% savings on group orders. Even better, you're not just limited to one item for discounts! Feel free to customize hoodies, tumblers and more to go towards your group discount. With our custom polo shirts you can highlight your brand using your own logo and boost team spirit with personalized polo shirts for each member of your team.
If you run into any issues while designing or have any further questions regarding your custom polo shirts, don't hesitate to contact someone from our customer service team (info@teamshirts.com), fill in the contact form or call us toll free at 1-833-395-0374. We're more than happy to help you with our expertise and knowledge.
Collect Team Details
Easily gather your teammates' names, numbers and sizes and save their information in your account.
Names and numbers
The days of scribbled notes on paper scraps are over. Just enter all the relevant information in one single team list – no headaches, no confusion.
Voting function
Let your teammates decide which design they want. Thanks to the voting function, everybody has a say.