Shop Our Top T-Shirt Categories
Our Most Popular T-Shirts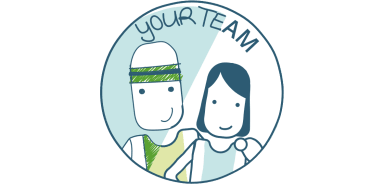 Free Graphics Service for Teams
Found the right team name but need the right design? Our graphics service, free for orders of 5 items or more, is ideal for bringing sketches to life, cropping photo backgrounds (to just print what's important) and vectorizing graphics files. We'll have you ready for game day with all the right gear in a few, simple steps. To submit a graphics service request, click the button below.
How to create custom T-shirts?
Choose your t-shirt
Browse through our wide range of products and colors available. Find the right style that fits best to your team.
Create your t-shirt
Upload your own graphics and photos or use the free designs from our gallery. You can adjust the size and position of your design as needed.
Delivery
Let us print & deliver: A suitable print method will be automatically selected depending on your chosen material and graphics. Free standard delivery is included.
Design Shirts Using Logos, Fonts & Photos
Personalized t-shirts from TeamShirts offers you a wide selection of quality prints, styles and colors for all your group needs. Customize your gear with your own logo or choose from our design gallery to find the right shirts to get you noticed on the field. From graduation to game day and everything in between, we've got you covered.
Design your own shirt templates, vote with your group for a favorite and receive your shirts in no time. Already have a design in mind? In 5 simple steps we'll have you ready for checkout. Check out our selection of styles in premium, organic and tri-blends to find the right shirts for your team.
Collect Team Details
Easily gather your teammates' names, numbers and sizes and save their information in your account.
Names and numbers
The days of scribbled notes on paper scraps are over. Just enter all the relevant information in one single team list – no headaches, no confusion.
Voting function
Let your teammates decide which design they want. Thanks to the voting function, everybody has a say.
Unique team discounts
Up to 60% discount on any group order: Our amazing discount rate applies to any group order, no matter how many different designs you've ordered or products you've mixed-and-matched.
Frequently Asked Questions
In order to achieve the best possible results in terms of printing quality, we select the most suitable printing technique according to the selected designs and products. Manually configurating your printing technique is therefore not part of the creation process. To learn more about the selection process and types of printing methods we use, please visit our FAQ article.  
You will receive a volume discount on orders of 6 or more items, regardless of whether these items are identical or different. To learn more about our discount scale, please visit our FAQ article.  
No, we offer every item with no minimum meaning you can order as few as one shirt! Looking for a little more help? Our helpful customer service team will assist you with any questions regarding your order. We're here for you- just call us toll free at 1-833-395-0374 or email info@teamshirts.com.
Yes, we make it easy to add your design to other styles right from the design wizard. Click the "Product" icon on the left-hand side and press "Add another product" in the pop-up window. You can choose from related products, add other colors and sizes or browse our entire selection.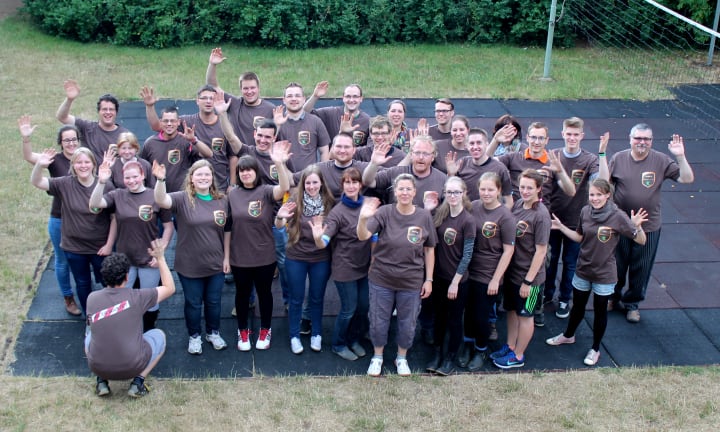 The t-shirts ordered for our employees look really great. Our 300 participants were all very pleased with the final result.
Association for Child and Youth Work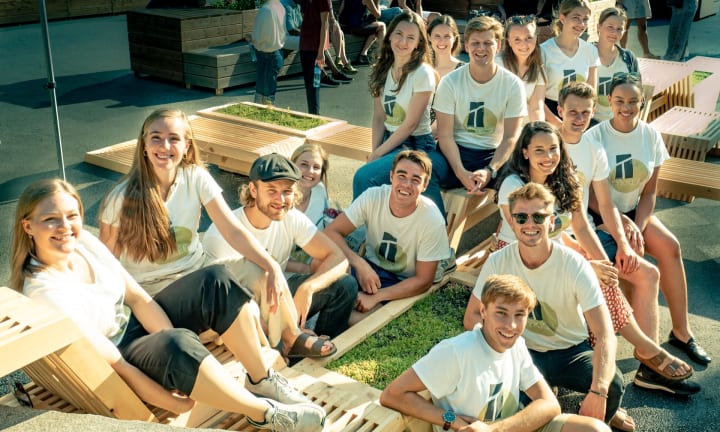 A big thank you to TeamShirts who made it possible for us landscape and architecture students to have nice and solid t-shirts during our voluntary construction workshop. We were very pleased with the quality of the t-shirts which kept both shape and print. We were also very grateful for the good service and dialogue with TeamShirts. Thank you!
Landscape and Architecture Students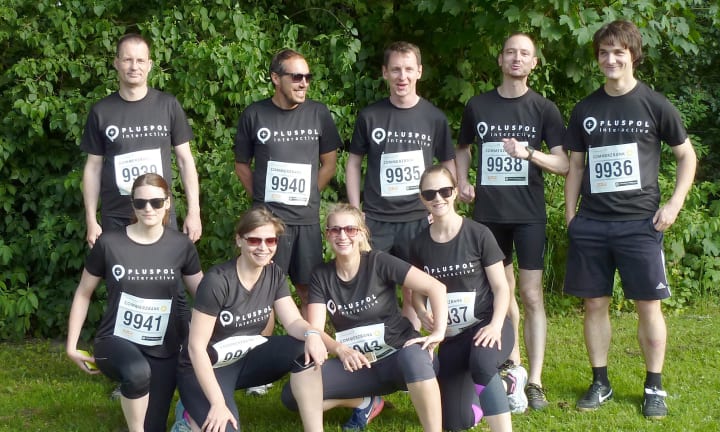 The shirts were great quality and value for the price. They were perfect for running, and it was easy for everyone to scan the QR code we printed on the back.
Pluspol Interactive