100% Satisfaction Guaranteed

User-friendly and fast shipping!
User-friendly and fast shipping!
Cas Robison

Amazing job
My shirt got to me very quickly and looked great!
Mary Anderson

Great online ordering
Great online ordering. Good bulk discounts and customer service was right there, when I had questions. Very happy with the hoodies and tshirts we ordered!
David Robertson

Shipped before original date
Shipped before original date. Super soft, great quality! Very impressed.
SM

Nice hoodie
Nice hoodie. Well printed out. But a tad smaller than expected. You should prob order a size or two larger. Received in about 2 week. Pretty good.
Hung Nguyen
Great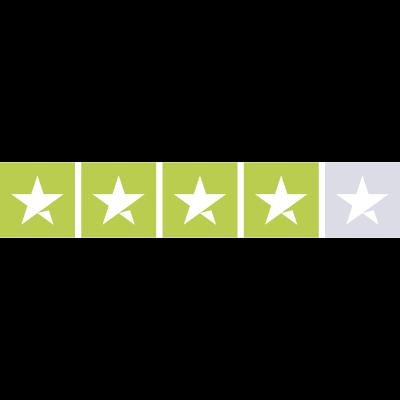 4/5 based on 961 reviews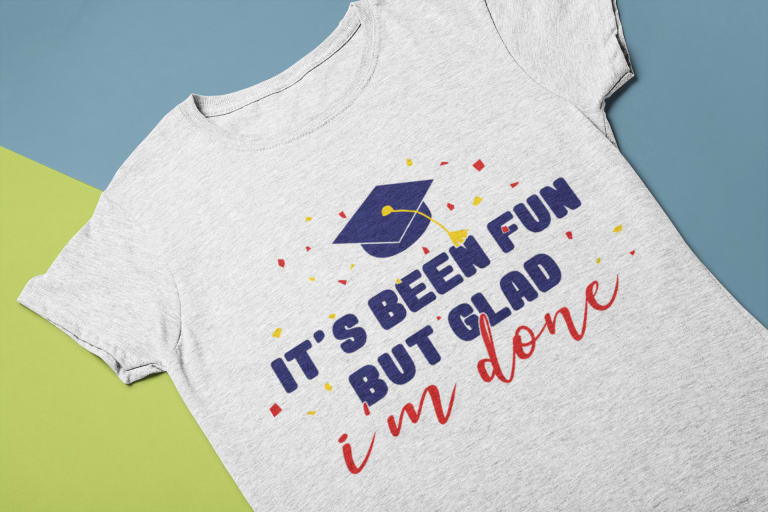 Create Senior Shirts using Logos, Photos & Fonts
Class of 2023 shirts from Teamshirts offers you a wide selection of quality prints to rep your graduating class in style. Design your graduation shirt using your own logo or choose from one of our bold designs to make a statement on graduation day. Keep warm under your graduation gown wearing one of our premium long-sleeve shirts or cool off at your graduation party with a custom tank top. From spirit week to receiving your diploma, we've got you covered.
Can't decide on the best graduation shirts for your squad? Design your own shirt templates, vote with your group for a favorite and receive your items in no time. Already have a design in mind? In 5 simple steps we'll have you ready for checkout. Check out our wide selection of styles in premium, organic and tri-blends to find the right gear for your graduating class.
Senior Shirt Design Inspiration
Why Print Senior T-shirts with TeamShirts?
Our Customers about their Shirts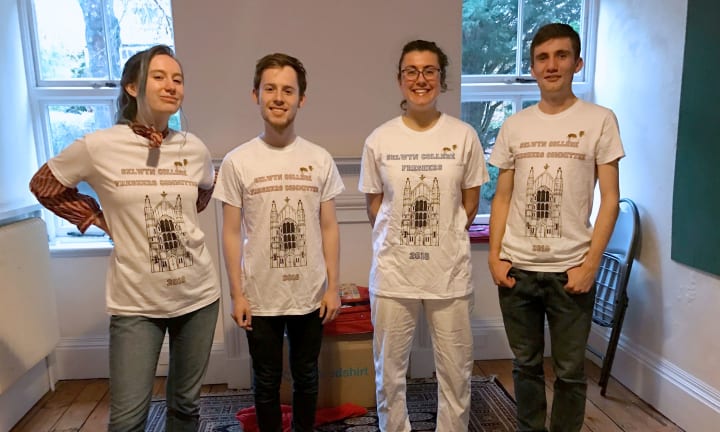 We ordered 100 t-shirts with blue text on the front and around 28 t-shirts with burgundy for our college freshman and the response has been overwhelmingly positive! In terms of service, we can't express how pleased we have been with TeamShirts. The t-shirts arrived extremely fast without any hassle and the process of ordering was very easy and straightforward.
Selwyn College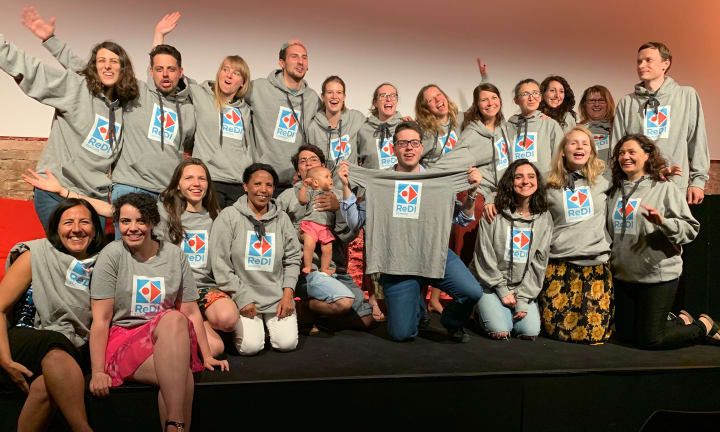 TeamShirts was extremely helpful and guided us in each step of the process: they suggested designs, shared feedback, and sent us samples before placing the order!
ReDI School
In our design gallery, you can add text and designs to make your Senior shirts your own! We have tons of senior designs that you can get inspired by! Here are some other tips to create your own senior shirts; 1) try using your school colors, slogans or other words which represent your class spirit. 2) do you have a custom logo or design you and your classmates want to remember? Upload your own designs to truly customize your shirts to remember them forever!
Design senior shirts with our wizard. You can choose between a variety of free designs or upload your own graphics. Select a suitable shirt for you or your squad and decide on a color. Use our team functions and collect the opinion of your team members about the created senior shirts. Done! The appropriate printing method is set automatically.
No. We offer ALL of our products with no minimum order quantity. However, starting at 6 items you will benefit from our bulk discount. The items don't even have to be identical. Just have 6 items in your cart at checkout and the bulk discount kicks in!
Yes, and at no extra cost! With our Names and Numbers feature, you can personalize each t-shirt with the names of your classmates.
Need Help with your Design or Order?
Send us an email via contact form or call us! We are glad to help you.
Talk to a real person ☎ 1-833-395-0374