100% Satisfaction Guaranteed

Great quality prints and shirts
Great quality prints and shirts, service, and speedy shipments!
colton hagadone

Thanksgiving T-Shirts
Our Thanksgiving t-shirts were beautiful. The colors were perfect and they arrived promptly. A fun addition to our family gathering. And, your price was far better than all the other sources I researched.
Veronica Adams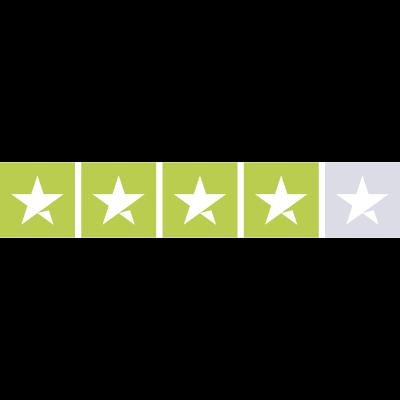 What worked and what didn't
I'm very happy about the quick order and the shirts look fabulous! I am less satisfied that the shirts I ordered are a slightly different shirt than the first time I ordered this same shirt. This recent order feels like a higher cotton percentage (not as soft and pliable) and is a slightly smaller shirt. Those who tried out the original medium (from first order of this shirt) ordered mediums and with the second order actually needed a large. It is a good thing I had some available.
Mary

Product result and shipping time
Product result and shipping time
Chris V

They were professional
They were professional. They made sure I was aware of the ongoing shipment procedure and it came back just like I imagined. 👍
Courtney Jasmin
Excellent

4.5/5 based on 734 reviews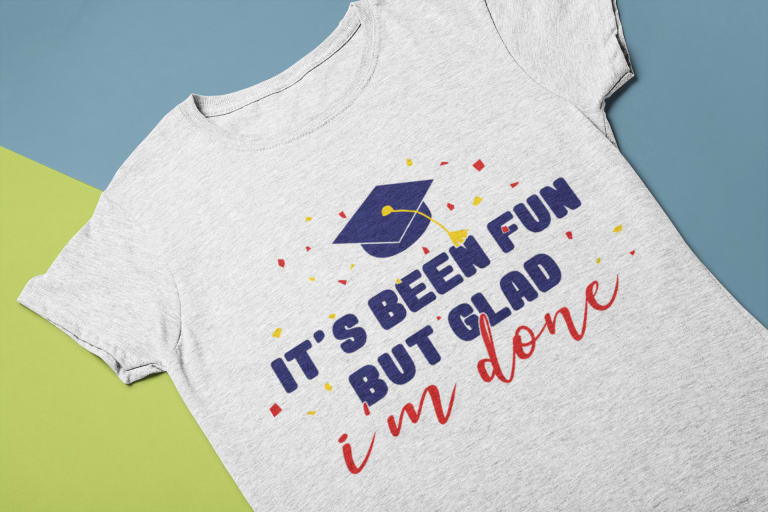 Create Senior Shirts using Logos, Photos & Fonts
Class of 2022 shirts from Teamshirts offers you a wide selection of quality prints to rep your graduating class in style. Design your graduation shirt using your own logo or choose from one of our bold designs to make a statement on graduation day. Keep warm under your graduation gown wearing one of our premium long-sleeve shirts or cool off at your graduation party with a custom tank top. From spirit week to receiving your diploma, we've got you covered.
Can't decide on the best graduation shirts for your squad? Design your own shirt templates, vote with your group for a favorite and receive your items in no time. Already have a design in mind? In 5 simple steps we'll have you ready for checkout. Check out our wide selection of styles in premium, organic and tri-blends to find the right gear for your graduating class.
Why print Senior T-shirts with TeamShirts?
✔ Personalized senior squad t-shirts with no miminums
✔ Free design review and FREE graphics service on orders of 5 items or more
✔ Team features to collect sizes, names and numbers
✔ Poll function - Let your squad vote on your senior t-shirts designs
✔ Awesome volume discounts of up to 60% on the entire assortment
✔ Super-easy-to-use-Designer. Custom senior shirts in just a few steps
✔ All-In-One Service: Satisfaction guarantee, express shipping, secure payment
✔ Personal customer service and real people support
Senior Shirt Design Inspiration
Our Customers about their Shirts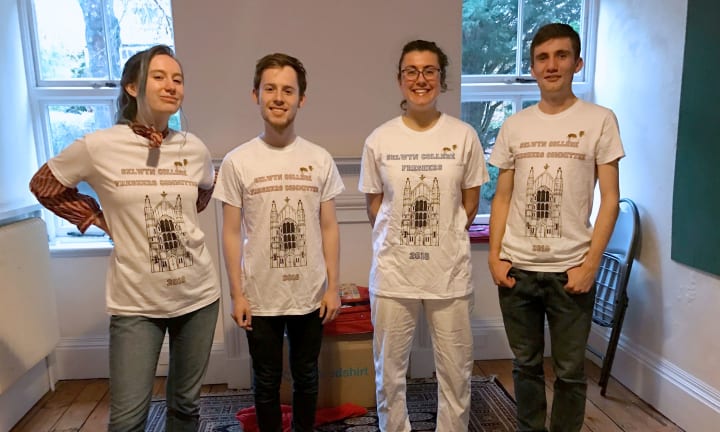 We ordered 100 t-shirts with blue text on the front and around 28 t-shirts with burgundy for our college freshman and the response has been overwhelmingly positive! In terms of service, we can't express how pleased we have been with TeamShirts. The t-shirts arrived extremely fast without any hassle and the process of ordering was very easy and straightforward.
Selwyn College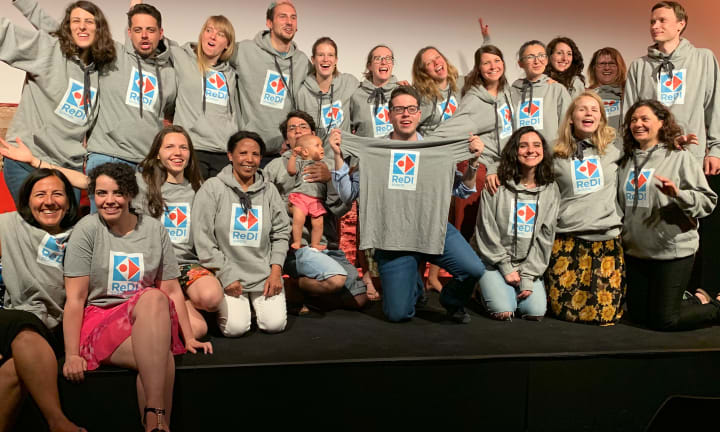 TeamShirts was extremely helpful and guided us in each step of the process: they suggested designs, shared feedback, and sent us samples before placing the order!
ReDI School
In our design gallery, we already offer you some senior designs that you can get inspired by. In order to create your own senior shirts, use your school colors, slogans or other words which represent your class spirit.
Design senior shirts with our configurator. You can choose between a variety of free designs or upload your own graphics. Select a suitable shirt for you or your squad and decide on a color. Use our team functions and collect the opinion of your team members about the created senior shirts. Done! The appropriate printing method is set automatically.
Need Help with your Design or Order?
Send us an email via contact form or call us! We are glad to help you.
Talk to a real person ☎ 1-833-395-0374