100% Satisfaction Guaranteed
Get your little ones and their crew excited about summer camps with custom shirts. Whether it's sleep away or day camp, going away from home is a big step for kids. Give them an extra boost of excitement by designing their own custom shirt. Our design tool is so simple to use, you can include your kids in the design process and make it a fun pre camp activity.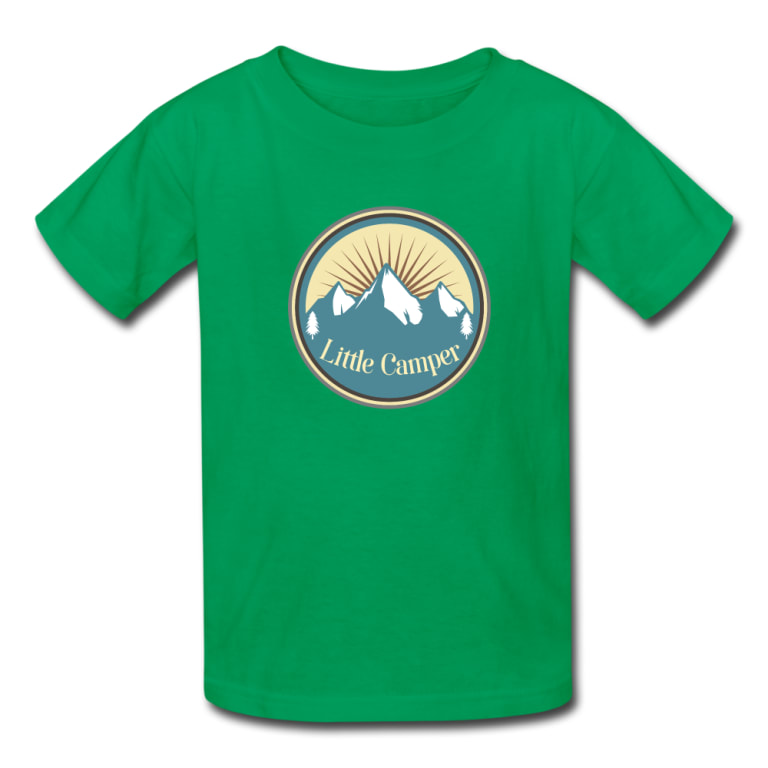 Custom Shirts for Kids Camps with Designs & Photos
Preserve your favorite camp experience by creating custom shirts with your camp name and favorite designs for you and all your friends. Camp t-shirts are a great way to look back on cherished moments, getting signatures on the back from all your new and old friends. Wear your camp shirts all summer long and once you outgrow them, keep each year's shirt to make a memorable quilt or DIY project. Create and celebrate treasured childhood memories with your whole team using custom apparel at TeamShirts.
CREATE NOW
Awesome Discounts
Big discounts even for small teams. We have the best prices on team outfits.
All-In-One
Graphics service, satisfaction guarantee, express shipping: We've got your back on any issue.
Secure shopping
All common payment methods and satisfaction guarantee. Be on the safe side!
Personalize Matching Gear with Names & Numbers
Little Campers, Big Explorers & Camp Counselors
Need Help With Your Order?
Our customer service team will gladly receive your request and help you at info@teamshirts.com or toll free at 1-833-395-0374.
Choose a suitable shirt for your camp crew.
Go to the design tool and start creating your shirt.
Upload your camp logo or simply use designs from our gallery.
Use our team features for group orders and collect your teammates sizes and names.
Choose shipping and payment method. That's it!
The more custom camp shirts you order the lower the price per shirt. Our discount scale:
basket size ...
above 6 → 10%
above 13 → 30%
above 20 → 40%
above 44 → 50%
above 100 → 60%
On most t-shirts, front, back or the sleeves can be printed. The print area is framed in the t-shirt configurator. Simply drag the design to the desired size and slide it to the right position.

Great service
Price point was second cheapest, which is why we ordered. At 100 shirts, there was a 60% discount so that was awesome. The order was processed extremely quickly, the customer service was phenomenal, and we received the order before the estimated date. There was however, 3 faults for each design (2 different designs). For design 1, 3 of the tank tops had very noticeable fading in the lettering. For design 2, which was double sided, there was print lines on 2 of the backs, and 1 shirt had no back design whatsoever. Them being the cheapest, i feel like we still got more than what we paid for through great customer service, and promptness. The shirt material was also very good. 1 star off for QC, but we will definitly order from the company again anyways.
Hallways

Great Product!
Shipping did take a couple weeks, but the product was perfect.
Paul C.

Faded after first wash
Faded after first wash
Jodi Schwartz

Well I like the easy design concept you…
Well I like the easy design concept you just need to improve on quality control a little more
Scotty La Marr, NYSC

I could not be happier with the…
I could not be happier with the quality, customer service was outstanding and pricing and ease of use made my life so much easier.
Miss Kay
Excellent

4.5/5 based on 854 reviews