100% Satisfaction Guaranteed
Get your little ones and their crew excited about summer camps with custom shirts. Whether it's sleep away or day camp, going away from home is a big step for kids. Give them an extra boost of excitement by designing their own custom shirt. Our design tool is so simple to use, you can include your kids in the design process and make it a fun pre camp activity.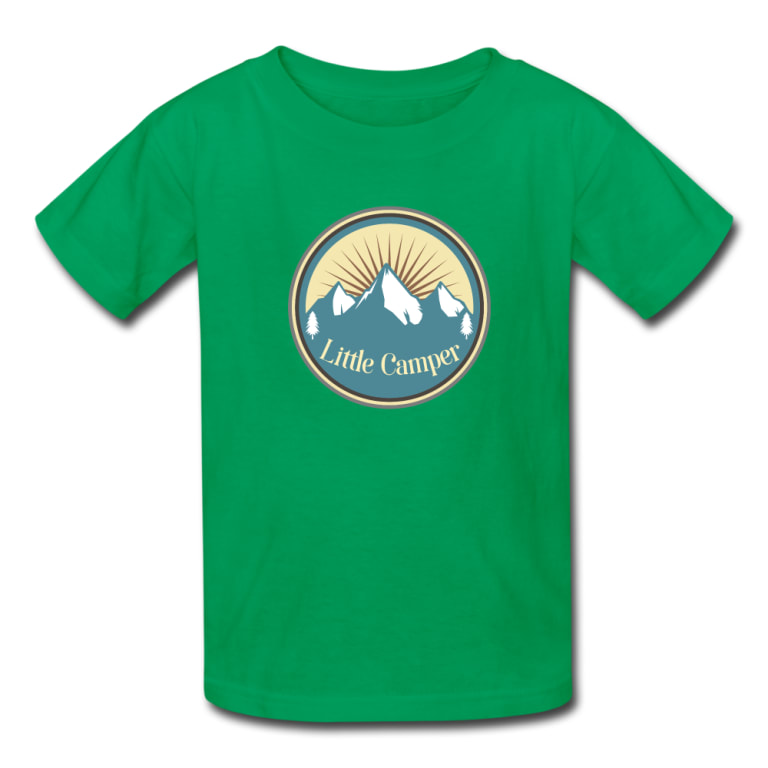 Custom Shirts for Kids Camps with Designs & Photos
Preserve your favorite camp experience by creating custom shirts with your camp name and favorite designs for you and all your friends. Camp t-shirts are a great way to look back on cherished moments, getting signatures on the back from all your new and old friends. Wear your camp shirts all summer long and once you outgrow them, keep each year's shirt to make a memorable quilt or DIY project. Create and celebrate treasured childhood memories with your whole team using custom apparel at TeamShirts.
CREATE NOW
Awesome Discounts
Big discounts even for small teams. We have the best prices on team outfits.
All-In-One
Graphics service, satisfaction guarantee, express shipping: We've got your back on any issue.
Secure shopping
All common payment methods and satisfaction guarantee. Be on the safe side!
Personalize Matching Gear with Names & Numbers
Little Campers, Big Explorers & Camp Counselors
Need Help With Your Order?
Our customer service team will gladly receive your request and help you at info@teamshirts.com or toll free at 1-833-395-0374.
Choose a suitable shirt for your camp crew.
Go to the design tool and start creating your shirt.
Upload your camp logo or simply use designs from our gallery.
Use our team features for group orders and collect your teammates sizes and names.
Choose shipping and payment method. That's it!
The more custom camp shirts you order the lower the price per shirt. Our discount scale:
basket size ...
above 6 → 10%
above 13 → 30%
above 20 → 40%
above 44 → 50%
above 100 → 60%
On most t-shirts, front, back or the sleeves can be printed. The print area is framed in the t-shirt configurator. Simply drag the design to the desired size and slide it to the right position.

It came out perfect and came fast.
It came out perfect and came fast.
Shade Griffin

We were pretty nervous…
We were pretty nervous about how our own design would end up compared to the mockups, but our shirts turned out amazing and even better than I thought they would.
HT

We love our shirts
We love our shirts! We will definitely be purchasing more from TeamShirts!
D. Lakes

came early
came early, just what i ordered
Stephany Becker

Communication was great
Communication was great. Printing and shipment was done quicker than I expected.
Kim Brumgard