Customize
class spirit wear
Mix & match items to go towards your group discount
Team features
Save time and energy: let your teammates take part in the customization process
Collect Team Details
Easily gather your teammates' names, numbers and sizes and save their information in your account.
Voting function
Let your teammates decide which design they want. Thanks to the voting function, everybody has a say.
Unique team discounts
Up to 60% discount on any group order: Our amazing discount rate applies to any group order, no matter how many different designs you've ordered or products you've mixed-and-matched.
Names and numbers
The days of scribbled notes on paper scraps are over. Just enter all the relevant information in one single team list – no headaches, no confusion.
What our customers have to say
The following teams have personalized clothing with us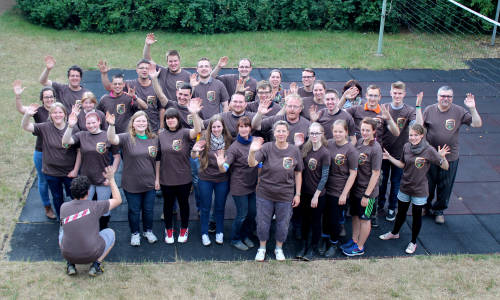 "The t-shirts ordered for our employees look really great. Our 300 participants were all very pleased with the final result."
Association for Child and Youth Work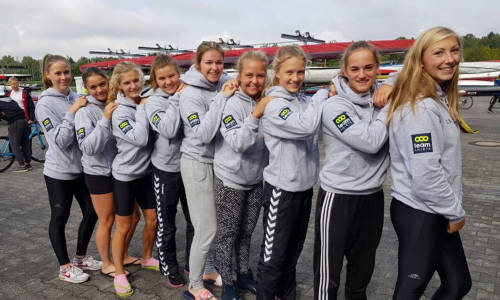 "TeamShirts sweatshirts are perfect for our association and everybody loves them. Comfortable, super affordable and fantastic quality."
Canoe Association NRW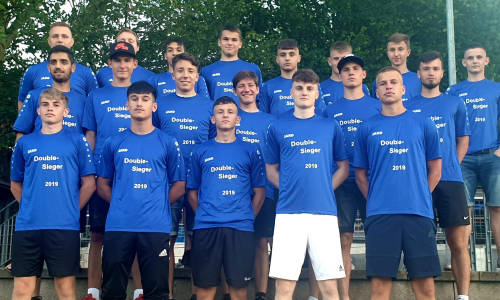 "My experiences with TeamShirts have been very positive: super nice custom support, quick delivery and very nice, high-quality shirts for a great price!"
Neckarsulmer Sports Club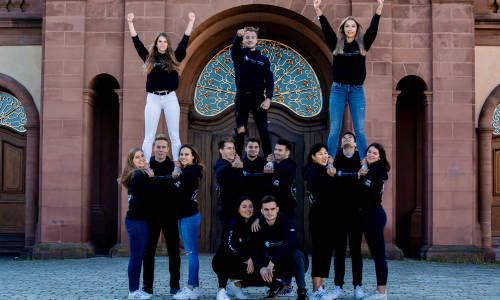 "The sweatshirt and t-shirt quality at TeamShirts is unreal for such an unbeatable price. Their sweatshirts are super warm and fuzzy on the inside and aside from some small font details, the print quality was amazing!"
University of Mannheim Euromaster Team
"TeamShirts offers a fast, simple customer experience. The t-shirts look incredible. We're definitely ordering here again!"
Non-profit Cafe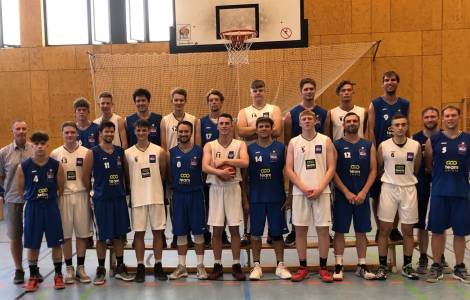 "We just love our new shirts! After winning the title, we feel like sports fashion champions too!"
Team BBC 90 Kopenick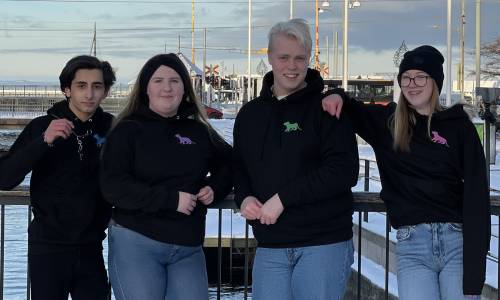 "Thank you very much for fantastic help and nice shirts! We are very grateful that you wanted to help our Junior Achievement company Couleur UF. "
Couleur UF
"Thank you TeamShirts for having supported our wonderful project by proposing great quality t-shirts, helping out with the logo's design and for your highly competitive prices!"
SAMU 94
"TeamShirts was extremely helpful and guided us in each step of the process: they suggested designs, shared feedback, and sent us samples before placing the order!"
ReDI School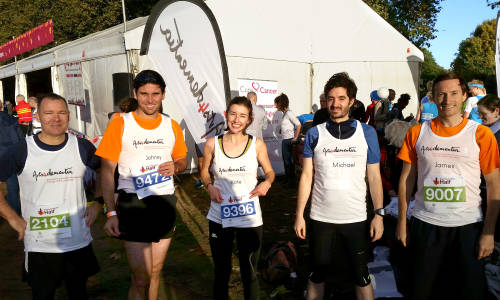 "We had a great experience with TeamShirts getting our charity runners decked out for their half marathon. Sophia was very helpful on the phone, and quick to get the order completed and delivered in plenty of time. And the shirts look great!"
Arts4dementia
T-shirt Printing with TeamShirts
We've got a large assortment of clothes, ranging from softstyle womens shirts to 3xl long sleeve workwear. Of course you can also personalize shirts, hoodies, bags, vests, hats and mugs for your group to galvanize team spirit and raise awareness for your gamegear. Whether you need personalized clothing for running buddies or senior hoodies, custom clothing helps the group to form a true team, no matter what the occasion is. You can be sure to find the right products in our great selection of sports clothing, sweatshirts, jackets, jerseys or longsleeves, just see for yourself! Printing personalized sportswear, weather resistant practice apparel as well as softstyle apparel, will make your team stand out from the crowd of amateur sports teams. Make your mark with personalized vests and aprons in your very own bistro or snack bar and create a unique corporate identity. Of course we can provide all the sizes available, womens, mens and kids t-shirts. Dispatch will be free. So be fast and save up to 60% on team discounts. Get personalized brand wear as well as basic apparel with your custom clothing printing.
Clothing Printing – Super Easy
Your team outfitter for personalized clothing. We are your first drop-in center when it comes to jersey kits, bachelorette tees, personalized hoodies, work shirts or printing sweatshirts, polo shirts and tank tops. At TeamShirts you can use a free form Designer to get your clothes personalized with your design, or you can select a design of your choice from our gallery. This way, you can easily customize clothes for your team by adding e.g. player names and numbers on the front and backside. Customize mens, womens, kids and even unisex apparel to get your unique personalized team and sportswear. T-Shirt Printing from small to 4xl will get every team member feeling on board. With team features and convenient customer service we make your clothing printing experience as smooth as possible. Design your own clothes the easy way.
Custom Clothing for any Occasion
Looking for a suitable bachelor or bachelorette night t-shirt or a jersey kit to outfit your team? This is exactly what we do! Whether you need a whole set of gym tees for yourself or you're looking for uniform outfits for a crew at a business event, be sure to find the right gear for any occasion at TeamShirts. With apparel ranging from softstyle shirts to vests, aprons and personalized sweatshirts, you can provide for a whole bunch of teams. With team features, discounts and great t-shirt printing benefits, you can focus on your mission to become simply the best team on the field. We'll support you with unique clothes, personalized workwear or custom sportswear to stay on point. We will always find a way to specialize your clothing, with multiple printing methods offered. Custom clothing for teams and those who want to be one. Customize your apparel, customize your legacy.