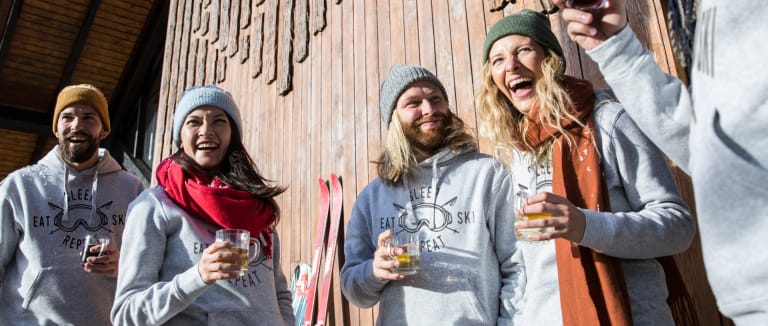 Make Sweatshirts with Your Own Logo, Designs & Photos
TeamShirts' high quality hoodies and sweatshirts are offered in a wide variety of top-grade prints, styles and colors for all your group needs. Customize your gear with your own logo or choose from one of our bold designs to get noticed on the field. From game days to school trips and everything in between, we've got you covered.
Design your own sweatshirt templates, vote with your team for a favorite and receive your apparel in no time. Already have a design in mind? In 5 simple steps we'll have you ready for checkout. Browse our selection of styles in classic, premium, organic and more to find the right custom gear for your group.
Free Graphics Service for Teams
Found the right team name but need the right design? Our graphics service, free for orders of 5 items or more, is ideal for bringing sketches to life, cropping photo backgrounds (to just print what's important) and vectorizing graphics files. We'll have you ready for game day with all the right gear in a few, simple steps. To submit a graphics service request, click the button below.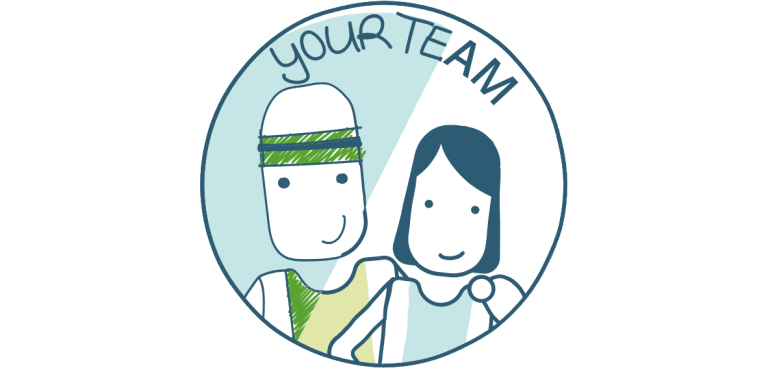 Digitize Logos & Sketches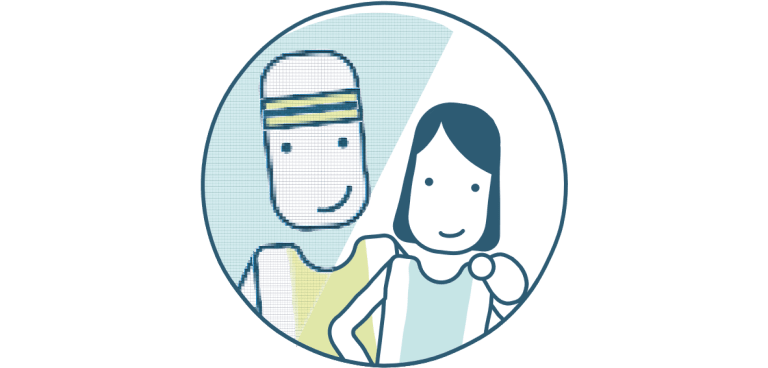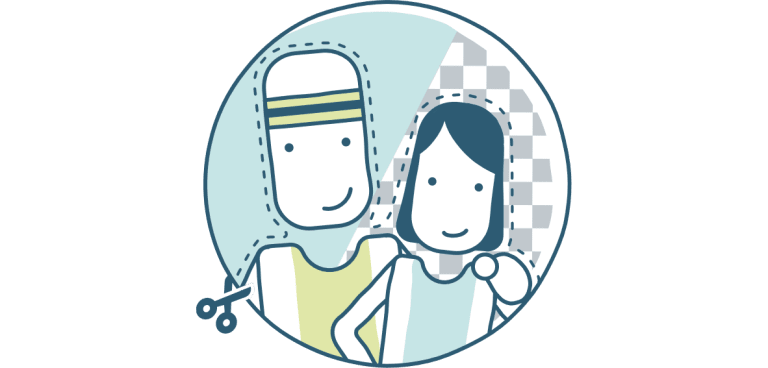 Design with Your Team in Mind
Do you have a specially designed logo, picture or slogan for your event, club or team? Simply upload the image file and add it to the hoodie or sweatshirt you want to customize. You can also add your own text or your team members', class mates' or staff members' names to personalize each sweatshirt and further customize it with special fonts, colors and text sizes. Our design tool offers a fun and effortless way to customize sweatshirts that'll make a lasting impression. Need inspiration? Check out our gallery to see witty slogans and cool designs - and get creative!
No matter what you need or which stage of the creation process you're at, you can be sure that we'll provide you with outstanding customer support. We can help you choose the perfect colors and sizes for your hoodies, explain how to upload designs, change the fonts or find an image in our gallery. Unsure which printing technique fits your needs? No problem- we'll select the best printing method for your design and sweatshirt during production.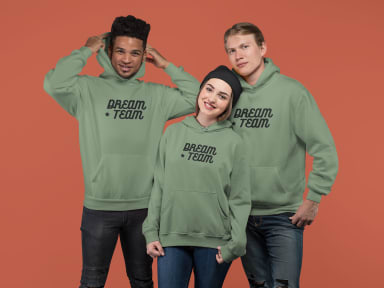 How to Make Custom Hoodies & Sweatshirts?
Your Personalized Hoodies
Big discounts on bulk purchases, reaching up to 60% off of the individual item price.
Choose from a wide range of hoodies and zip-ups in a variety of styles.
Perfect for sporting events, outdoor activities or just keeping cozy.
From standard black to peacock blue and vibrant red and from XS to 4XL - we've got a hoodie for everyone.
Most custom hoodies are only printed on the back. Make yours stand out by also personalizing the sleeves, front or hood in any combination.
Help yourself to our huge range of designs and templates - feel free to use them yourself or just for inspiration.
Our Tailored Service
Free standard shipping with every order.
In a rush? Choose our express delivery option at checkout to receive your customized items within 3 working days.
Satisfaction guaranteed- we offer free 30 day returns in case your items aren't the right fit.
With over 14 years in the industry, we've seen our fair share of custom hoodies and apparel. Our current products and services are the culmination of that experience - there's never been a better time to design with TeamShirts!
Have a question for us or want to double check something? Contact our friendly customer service team (info@teamshirts.com), fill in the contact form or call us toll free at 1-833-395-0374 with any questions.
Frequently Asked Questions
In order to achieve the best possible results in terms of printing quality, we select the most suitable printing technique according to the selected designs and products. Manually configurating your printing technique is therefore not part of the creation process. To learn more about the selection process and types of printing methods we use, please visit our FAQ article. 
You will receive a volume discount on orders of 6 or more items, regardless of whether these items are identical or different. To learn more about our discount scale, please visit our FAQ article.  
No, we offer every item with no minimum meaning you can order as few as one item! Looking for a little more help? Our helpful customer service team will assist you with any questions regarding your order. We're here for you- just call us toll free at 1-833-395-0374 or email info@teamshirts.com.
Yes, we make it easy to add your design to other styles right from the design wizard. Click the "Product" icon on the left-hand side and press "Add another product" in the pop-up window. You can choose from related products, add other colors and sizes or browse our entire selection.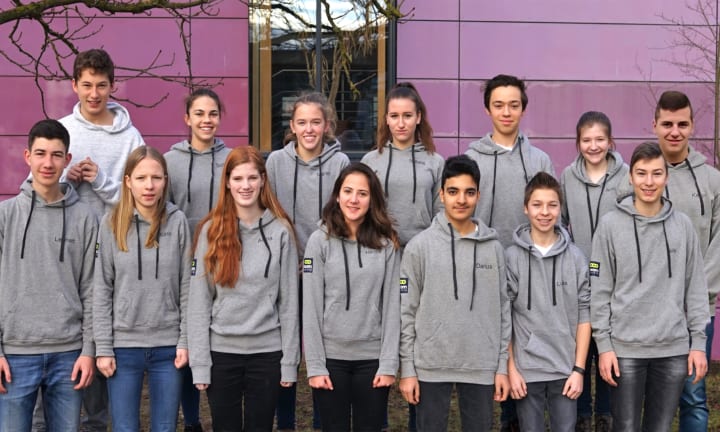 A big thank you to TeamShirts for working together with us! The hoodies and t-shirts are great, service was extremely helpful and our order was shipped quickly. We're very happy with the quality and prices too.
Otto Hahn High School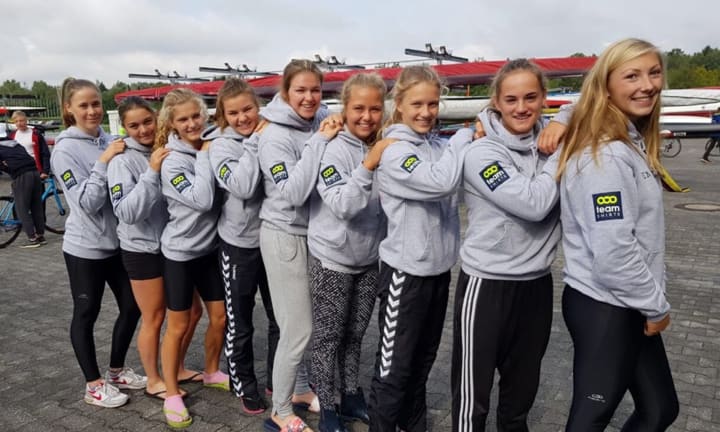 TeamShirts sweatshirts are perfect for our association and everybody loves them. Comfortable, super affordable and fantastic quality.
Canoe Association NRW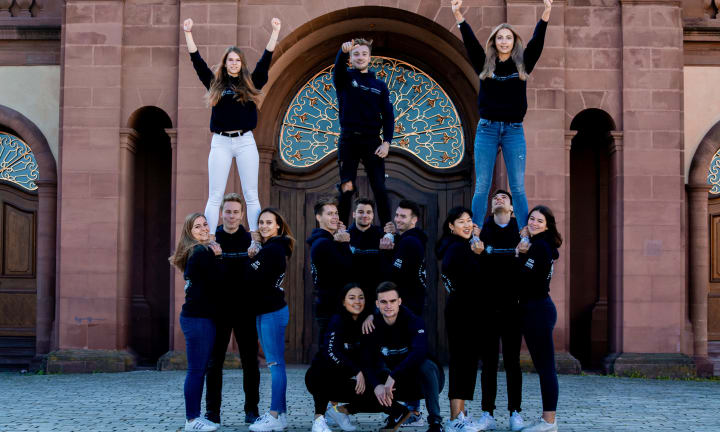 The sweatshirt and t-shirt quality at TeamShirts is unreal for such an unbeatable price. Their sweatshirts are super warm and fuzzy on the inside and aside from some small font details, the print quality was amazing!
University of Mannheim Euromaster Team